KUALA LUMPUR, Aug 11 — The Health Ministry (MOH) has urged pregnant women to get the COVID-19 vaccine to reduce the risk of complications if infected with the virus, and is asking husbands to encourage their pregnant spouses to get vaccinated.
MOH said there have been 70 reported deaths involving pregnant women due to COVID-19-related complications as of Aug 9, compared with no maternal death reported in 2020.
Its director-general, Tan Sri Dr Noor Hisham Abdullah, said that for this year, the average number of COVID-19 cases (pregnant women) from January to May was two cases per month, but there has been a sharp increase in deaths since June, at 17 deaths.
"Data shows that two of the total number of cases received the first-dose vaccine while the other 15 cases had not received the vaccination, with 47 per cent of the deaths reported to have comorbidities," he said in a statement today.
He said that a total of 3,396 COVID-19 cases were reported among pregnant women in Malaysia from March 2020 to June 2021.
He also said that the number of reported cases increased from October 2020, with an average of 200 cases of infection per month, to a surge in May 2021 (850 cases) and June 2021 (899 cases).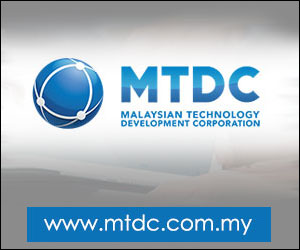 "The percentage of pregnant women infected with COVID-19 who received intensive care rose from three per cent on July 10 to 5.3 per cent on Aug 7, 2021," he said.
Dr Noor Hisham said that detailed analysis showed that the ratio of cases of infected pregnant women receiving intensive care compared with the number of critical COVID-19 patients was one in 20, much higher than the ratio of infected pregnant women in the general population which was one in 220.
He said that it was estimated that almost one per cent of pregnant women in the country were infected with the virus.
Meanwhile, he detailed that, since the vaccination for pregnant women (#Ibunisasi) started at the end of June 2021, a total of 146,759 pregnant women had registered on the MySejahtera application to get the COVID-19 vaccine as of Aug 8.
"Of the total, 83,251 (57 per cent) of pregnant women have received at least one dose of the vaccine, while 20 per cent have been fully vaccinated with both doses of the vaccine," he said.
According to him, based on the estimated number of pregnant women a year, the percentage of pregnant women who registered for the vaccination on the MySejahtera application is still low, at 40 per cent.
Dr Noor Hisham said that the vaccination should be completed before entering the final trimester (third trimester) of pregnancy, and those who have not yet received an appointment for vaccination should contact the nearest health clinic to expedite the appointment process.