KUALA LUMPUR, Sept 24 — The Malaysia Pavilion at Expo 2020 Dubai will prominently showcase Malaysia's timber and timber products, as well as policies underpinning the sustainable development of the industry.
Malaysian Timber Certification Council (MTCC) said in a statement that the sustainable development of the timber industry within the agricommodity sector would be the key narrative for visitors and trade delegates to the pavilion.
Held from Oct 1, 2021 to March 31, 2022, Malaysia Pavillion's theme for the expo would be "Energising Sustainability", and the meranti wood would be used as a building material for Malaysia's Rainforest Canopy Pavillion to make a bold statement on the country's sustainable forestry resources.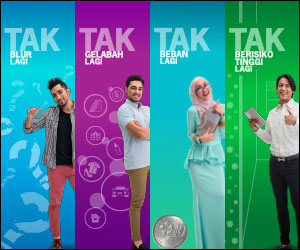 With its deep brownish-red tone, the meranti wood has a high resistance to warping or twisting and is perfect for moulding and interior woodworking.
"Sustainable forest management (SFM) practices have been adopted by Malaysia since almost half a century ago," said MTCC officer-in-charge Siti Syaliza Mustapha."Besides, the material used is fully certified under the Malaysian Timber Certification Scheme (MTCS), providing assurance that the material was harvested from sustainably managed forests."
The MTCS is endorsed by the Programme for Endorsement of Forest Certification (PEFC), the largest forest certification system in the world.
The council said Malaysia's sustainable timber and timber-based products would be promoted through the Pavilion's permanent exhibits as well as through the week-long trade and business programme on sustainable agricommodities (non-food).
The Ministry of Plantation Industries and Commodities (MPIC) and the Malaysian Timber Council (MTC) would lead the promotion effort from Jan 23-29, 2022.
"Malaysia also aims to take advantage of the global event to increase trade of this commodity with the Middle East which is identified as a market with vast potential for expansion," it said.
The United Arab Emirates' (UAE) importance as a market for Malaysia is evident with the existence of the Malaysian Timber Council's (MTC) regional office for the Middle East and Africa in Dubai.
In 2020, Malaysia was in the Top 10 for global timber exports of plywood (fifth), wooden furniture (sixth), wooden frame (sixth), mouldings (ninth), and in the Top 20 for sawn timber (13th), fibreboard (17th) and builders' joinery and carpentry (18th).
Exports of timber and timber-based products to the UAE stood at US$77.2 million in 2020.
"Furniture, sawn timber, and fibreboards are some of the main timber products exported to the UAE.
"The Middle East, on the whole, is a significant market for Malaysia, and the focus will be to work towards expanding our business collaborations," said MTC chief executive officer Muhtar Suhaili.