KUALA LUMPUR, Dec 20 — There is nothing more gratifying for undergraduate G.Muguthen, 24, than to see his grandmother enjoying warmth and comfort even though their house has been inundated by floods.
The Management and Science University student said he was glad and thankful to be sheltered at Rumah Prihatin @ Grand Season relief centre with his family as the staff are friendly and helpful.
"I have been here for the past two days and everything is good here, but I can't help feeling sad thinking of what is left of our house after the massive floods," he told Bernama here today.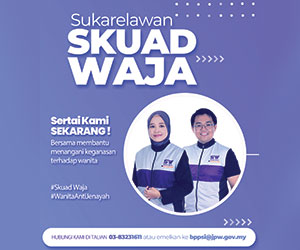 For a Putrajaya hotel chef Norahafizzah Anowar, 32, although her house was not badly affected by the floods, the disaster situation prompted her and her family members to seek shelter at Rumah Prihatin, as they feared getting trapped if the floods worsen.
"I live in a flat in Cheras Jaya, Balakong and I have been here with my husband and two children since yesterday.
"For our children's safety, we decided to seek shelter here for the time being," she said.
Meanwhile, Rumah Prihatin executive director Datuk Mohd Irwan Rizal said the relief centre provides various assistance such as food packs, foodbank, temporary shelter as well as counselors to help flood victims who are emotionally affected.
"As for those seeking shelter at Rumah Prihatin, they can stay here until their houses are repaired and cleaned depending on their needs and situation. We welcome volunteers or non-governmental organisations (NGOs) that are willing to assist or give donations.
For flood victims in need of help, contact Rumah Prihatin hotline at 1 800 88 7997, he said.