KUALA LUMPUR, June 29 — The Youth and Sports Ministry (KBS) will announce several initiatives that will benefit youths and the sports sector in facing the economic challenges during the COVID-19 pandemic.
Its minister, Datuk Seri Reezal Merican Naina Merican said the KBS' initiatives were in addition to the National People's Well-Being and Economic Recovery Package (PEMULIH) and Strategic Programme to Empower the People and Economy (PEMERKASA).
"The KBS welcomes the government's efforts by introducing PEMULIH, as announced by Prime Minister Tan Sri Muhyiddin Yassin," he said in a statement today.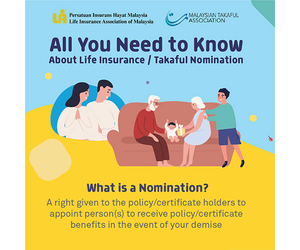 Reezal Merican said the KBS also appreciated the announcement of one-off aid of RM3,000 to sports industry operators and entrepreneurs.
He said it was an initiative that would bring relief to sports industry operators and entrepreneurs nationwide who have been badly affected by the movement control situation due to the pandemic.
He said there were several more initiatives through PEMULIH that could be taken advantage of by the affected sports industry entrepreneurs, among them the Prihatin Special Grant 4.0, Wage Subsidy Programme 4.0, moratoriums, discounts and special tax deductions.
Meanwhile, Reezal Merican hoped that youths would grab the opportunity and benefits given by the government through nine initiatives and aid via PEMULIH to help ease their daily burden while the country continues to face a challenging situation.
Among the nine initiatives and assistance provided by the government through PEMULIH are the Special COVID-19 Assistance (BKC); deferment of repayment of student loans; new withdrawal facility called i-Citra; income loss assistance; as well as job search assistance.
Yesterday, Muhyiddin announced the PEMULIH aid package totalling RM150 billion, comprising the government's direct fiscal injection of RM10 billion.