PUTRAJAYA, June 21– Ten per cent of the country's population or 3.2 million people are expected to be fully vaccinated against COVID-19 by the middle of next month, said National COVID-19 Immunisation Programme (PICK) Coordinating Minister Khairy Jamaluddin.
He said this target was considered achievable based on the number of vaccination centres (PPV) opened and the amount of vaccines received, comprising 4,078,620 doses of Pfizer-BioNTech, 3,687,880 doses of Sinovac and 828,000 doses of AstraZeneca.
"Beginning the second week of July, we will see an increase in vaccines from Pfizer-BioNTech every week. As for the AstraZeneca vaccine, we will get a new delivery in early July," he said at a joint news conference with Health Minister Datuk Seri Dr Adham Baba on developments regarding PICK.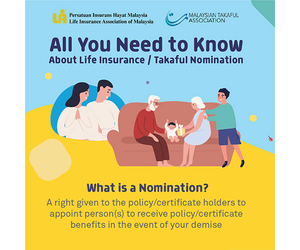 Khairy said the highest number of doses administered daily was 221,706, and the next benchmark has been set at 300,000 doses a day.
"The nationwide vaccination rate has been stepped up, in line with the target of the National Recovery Plan to achieve herd immunity as soon as possible," he said.
He said the government aimed to administer eight million doses of vaccine this month in order to achieve the 10 per cent target.
The government had said it hoped to vaccinate 80 per cent of the population by the end of the year to achieve herd immunity.
Meanwhile, Khairy said companies participating in the Public-Private Industry Partnership COVID-19 Immunisation Programme (Pikas) only need to pay the operational costs as the vaccines are provided free by the government.
"We are not forcing them to participate and because of my engagement with industry players, they came forward to help the government accelerate (the programme) and shoulder some of the costs.
"The government is providing vaccines free of charge, and the company bears the operational costs of the vaccination charged by ProtectHealth. This is not a profit-making exercise, and the charges that we impose are kept to a minimum," he added.
As at June 16, a total of 2,082 companies with 301,050 workers were reported to have registered under Pikas to get their workers vaccinated.